Call on an expert in Community Management
It's an understatement to say that digital has changed the world of business, and more importantly, the relationship between a brand and its consumers. Brands have rushed to social platforms (Facebook, Twitter, Linkedin, Instagram, etc.) to communicate and engage with their customers, and likewise, customers have rushed to social platforms to engage directly with brands.
To sum up, these platforms have become places of exchange and interaction to be occupied, nourished and optimized, and places with commercial potential… Easy to say. Less easy to do?
Objectives, messages, content (image, text, video), methodology… So, let's talk about your social media strategy?
A service oriented towards social selling
Social networks play an important role in making sure your brands get seen and heard. If properly used, they can also become a vector of marketing activation and business transformation.
You want members of your community to recommend and promote your brand. Thanks to our experience, create a buzz and grow your sales using social networks.
As part of our service, we provide you with detailed dashboards to assess the evolution of your strategy.
BtoC as well as BtoB
We have the knowledge and experience to manage BtoC social networks as well as BtoB social networks (Linkedin and Viadeo). Our Community Management division is familiar with the specificities of these 2 markets and can provide you with several examples of past, successful campaigns.
We develop your strategy and a schedule for your posts. We can write the text and create the associated visuals. We ensure interactions with Internet users. We handle the purchase of sponsored posts and paid campaigns.
We can work with you and advise you on all aspects of your visibility on social networks. Call in a pro to build your reputation.
Do you need help in setting up or managing your social networks?
Call our experts; they'll get back to you within 24 hours.
A project? Contact us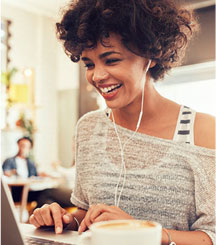 EMAIL CAMPAIGNS
Benefit from a complete service oriented towards lead generation and traffic. Take advantage of our expertise and qualified email databases.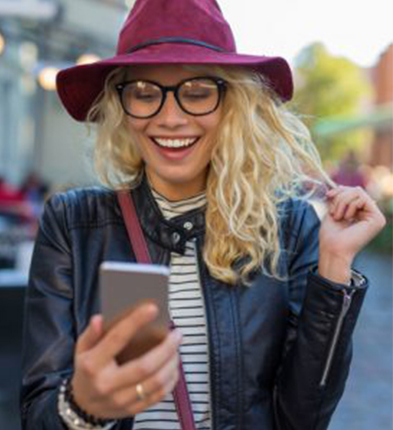 SMS CAMPAIGNS
We can provide you with a database of more than 13 million mobile phone numbers to boost your SMS campaigns. Take advantage of a complete offer with rental of a customized SMS file.
Put data at the heart of your strategy
01 44 51 66 99
Cost of a local call