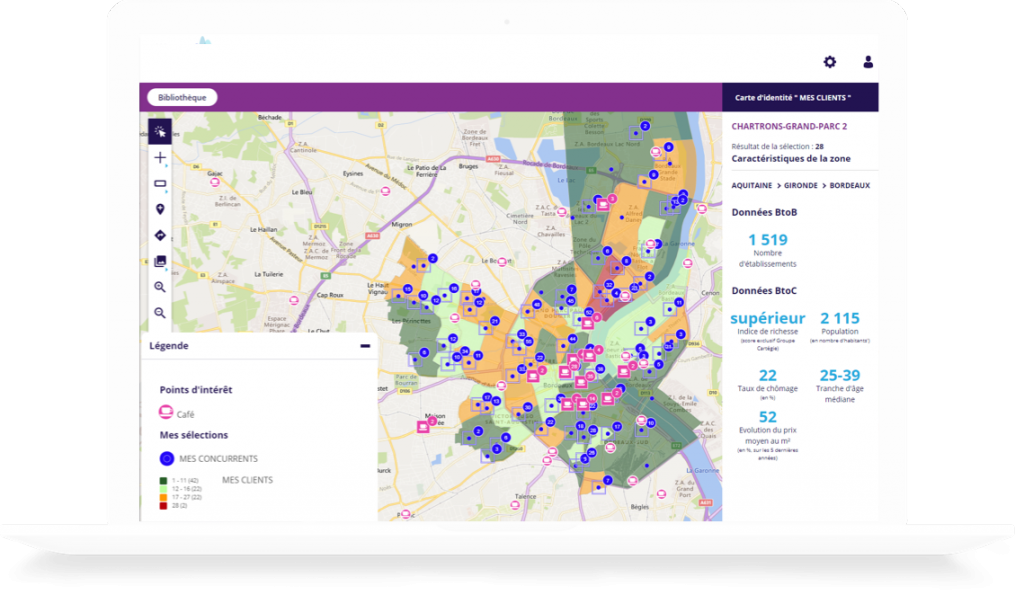 View all your business indicators on the same map
Project all your contacts, points of sale, commercial sectors and access useful local information to better understand your territories: points of interest, wealth index, price per sq.m, property prices over the last 5 years, etc.
Integrate, analyze and evolve your catchment areas
Project your entire sales organization to identify white areas, cannibalization areas and priority prospecting areas. Create catchment areas directly from the map and adjust them according to the number of customers/prospects in the vicinity.