About
The client
An family business created in Alsace (France) in 1934, our client is a leading French manufacturer of custom-made furniture and is the leading European kitchen-builder with 4 factories in France and Germany.
The Client's request
Generate traffic and in-store appointments while developing the reputation of its Wardrobe range.
"
Getting to know your customers is an essential step, all the more so for retail networks. Moreover, why should we expect to have the same customer profile repeated all over France? Getting the typology prepared was a big step towards our customers!
For the record...
As part of its prospecting and development of its Wardrobe range, our client wanted to have contacts details for new prospects similar to the profile of its current customers.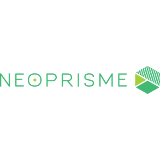 The Neoprisme® typology was the starting point for the whole project with the following challenge: Who are my customers?
By finely analyzing the customer base with the Neoprisme® typology, we were able to identify, using the 54 portraits of the French population, the real customer profiles of each store. Then we provided a contacts database of the profiles returned. Our creative teams then took charge of the creation and implementation of a digital prospecting system adapted to the various targets listed.
A global project that mobilized all the teams around the 4 areas of expertise of the IDAIA Group: data, customer knowledge, branding/digital and activation.
Actions implemented
The first step of the project was Customer Knowledge. Our client entrusted us with its contact database; the postal address was indeed an essential data to carry out the analysis.

Our experts created the Neoprisme® typology to highlight customer portraits in test stores

Then a prospecting strategy ("look alike" profiles) was carried out on specific catchment areas chosen by the client.

IDAIA selected a database of prospects with a profile similar to the customers returned by the Neoprisme® typology (66,000 emails, 22,000 postal addresses, 22,000 mobile phones).

A digital prospecting system was then created by our creative teams: emailing, landing page, quiz with a tablet version, emailing reminder with a competition game (quiz with a €500 voucher), all relayed by post.

Our teams then proceeded with the routing of the emailing campaign. Finally, a detailed analysis per store as well as an overall debriefing of the entire campaign was presented to the client.
In summary
Our client called on the IDAIA Group to:
Improving customer knowledge

Creation of customer segmentations

One-to-one prospecting strategy

Design of all print and digital media

Delivery of a look-alike prospects database

Routing of the emailing campaign
Result
For our client, a tailored service begins with tailored communication! What about you?