About
The client
Orpi is the leading real-estate agent in France. Created in 1966, Orpi now counts of 1200 estate agencies throughout France.
It has 6,000 employees in France and generates an annual turnover of 350 million euros.
The Client's Request
View the entire market, network agencies, competitors and potential customers, on a single map.
"
The datadrive® solution has been fully customized to allow ORPI to access all of its data and that of our BtoB and BtoC data capital, and to better analyze its market in order to make the right strategic decisions.
For the record...
ORPI needed a solution that would allow it to quickly and efficiently project its market and CRM data to immediately understand the potential of a new implementation.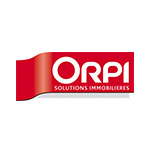 With the help of mapping, sales people can identify at a glance the opportunities in an industry and make quick strategic decisions. Finally, with the possibility of editing the results of their research in the form of graphs and tables, they can share their analyses easily with their collaborators and future partners.
Actions implemented
Integration of ORPI CRM data into datadrive®. With map projection, salespeople can view all data on a map, network data, Google points of interest and competition.

Each member of the network can geo-target its market thanks to the multi-criteria search, and then download the contacts of prospects in order to carry out personalized communication actions. Datadrive® provides access to 46 million phones and nearly 22 million mobile phones.

Network members can carry out all their potential studies by geographical sector and evaluate the best locations for future agencies.

Directly from the interface, the presentation of analysis results is facilitated by the editing of tables and graphs.
In summary
ORPI uses datadrive® to:
View all data on a single map

Identify the sales potential of each area

Evaluate performance by agency

Estimate the volume of prospects that can be reached and achievable market shares

Present and share the results of potential studies
Result
A global vision to make efficient decisions thanks to data!