About
Le client
Union Bordeaux Bègles was created in 2005 following the merger of two clubs with emblematic rivalry, the Stade bordelais université club and the Club athlétique béglais. Five years later, the club was already in the top 14 with prestigious victories.
Today, fans regularly fill the 34,700 seats at the Stade Chaban-Delmas federated under the same colors. A dreaded but also expected union in order to create a unit identifiable in particular by the companies of the region, to fill the VIP boxes and to develop the UBB's partner portfolio.
The Client's Request
Promote partnerships to develop the Union Bordeaux Bègles.
"
We are working with the IDAIA Group on our partnership campaigns in order to increase our partner base, which currently stands at 550 companies. We are satisfied with this collaboration which allows us to increase our base every year with them.
For the record...
Union Bordeaux Bègles, a leading professional rugby club in France, wanted to develop its network of corporate partners in order to continue to grow the club, attract great players and get closer to the best clubs in France.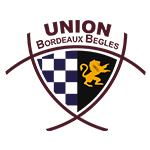 We were contacted to carry out the entire campaign, from strategy to implementation, including the production of materials. The results exceeded the initial forecasts! With 10 partner signatures in 1 month, the club registered more than €150,000!
Actions implemented
As a first step, we set up a database of "reliable companies with more than 10 employees in the Gironde and Dordogne" especially for the operation. We relied on the data capital of the IDAIA Group, which has the most qualified BtoB data on the market (name, workforce, turnover, etc.).

After defining a strategy to attract these companies, we created a landing-page and an emailing with a routing on the target "companies of more than 10 people in Gironde".

The landing-page generated more than 350 qualified contacts (each containing the name, first name, email, phone, address...) that the club was able to transform into partners for a good part of them.

At the end of the campaign, all the contacts collected directly enriched the club's CRM to prepare for the next season!
In summary
UBB called on the IDAIA Group to :
Advice and strategic support for the brand

Creation of the BtoB database in the Gironde and Dordogne regions

Graphical creation of interfaces

Analysis of customer returns
Result
10 partner signatures in 1 month, more than €150,000 for the club!