About
The Client
Since 2008, SVH Énergie, specialist in energy saving, has been offering different solutions to simplify the path to energy transition in the residential market.
Leading French supplier of photovoltaic solar panels, SVH Énergie has over 15,000 customers and its products have been installed on 2 out of 3 solar roofs in France.
The Client's Request
Make it possible for its sales representatives to provide call center agents with salient data in real time.
"
Real time savings for the sales teams who can themselves filter, extract and send databases to operators. We have here a very effective working platform that we have included at the heart of our prospecting and acquisition strategies.
For the record...
Through its Telemarketing call center, SVH Énergie was looking for a simple, complete and immediate solution.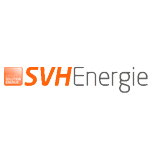 With datadrive®, each member of the sales team, via their individual and secure access, can fine-tune their targeting, count the potential prospects without limitation and immediately extract the contact data that call center agents need to carry out their prospecting actions 7 days a week and 24 hours a day.
Actions implemented
In self-service and immediate download, Datadrive® gives access to 46 million phones + 22 million mobile phones.

Each member of the sales team can adjust the download volume to their budgetary resources and share their work with colleagues and management.

The multi-user interface allows each salesperson to manage his or her extractions by adjusting them to his or her budget.

Users can edit their results in tables and graphs automatically.
In summary
SVH Énergie uses datadrive® to:
Enable each sales person to segment his or her bases according to his or her needs at a given time T

Continuously provide the call center with complete and verified BtoC data

Immediate and unlimited access to the data
Result
A more efficient call center thanks to qualified and updated data on a daily basis!