About
The client
Sennheiser is an audio specialist with a worldwide reputation for the quality of its award-winning microphones and headphones.
Founded in 1945, Sennheiser's revenue for 205 stood at €682.2 million, of which 50.9% was generated by professional systems.
The Client's Request
Identify companies with behavior suggesting a potential purchase and turning them into business opportunities.
"
The Lead the Way® solution allowed us to identify prospects interested in our solutions and to organize a set of personalized actions. Thanks to this information directly usable by our teams, we have been able to be much more relevant in our approach and target with precision.
For the record...
Sennheiser wanted to identify BtoB visitors with behavior indicative of a purchase project in order to contact them and engage them in a personalized conversation.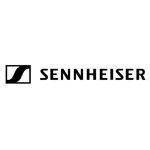 We had to enable the brand to retrieve the contact details of interested companies: sector of activity, company size, frequency of searches, etc. With Lead the Way®, we provide all of this data free of charge, enabling Sennheiser to convert its prospects by creating lead generation operations based on the precise context of each BtoB visitor.
Actions implemented
A customized interface to retrieve the BtoB coordinates of the site visitors.

Customized weekly reports with the list of companies and visitors sent by email (companies who visited several key pages, contacts who reacted to certain campaigns, companies who came back to the site more than x times over the analyzed period...).

Precise analysis of the profile of companies visiting the website (sector of activity, size, frequency), profile of companies interested in an offer, behavioral profile of prospects, most visited pages by sector of activity of the visitor, level of maturity of key accounts, etc,...

Identification of the most consulted pages of the website, entry points of visitors (natural visit or email campaign), worst-performing pages...
In summary
Sennheiser uses Lead the Way® to:
Identify new business opportunities

Reinforce the impact of their marketing discourse thanks to behavioral data

Customize the sales and marketing approach according to context
Result
The free enrichment of a reliable database with high business potential!