More than 50 million BtoB/BtoC self-service profiles
Access the data capital of the IDAIA Group, a data expert for 30 years, to study your market and download the contact details of prospects to be activated.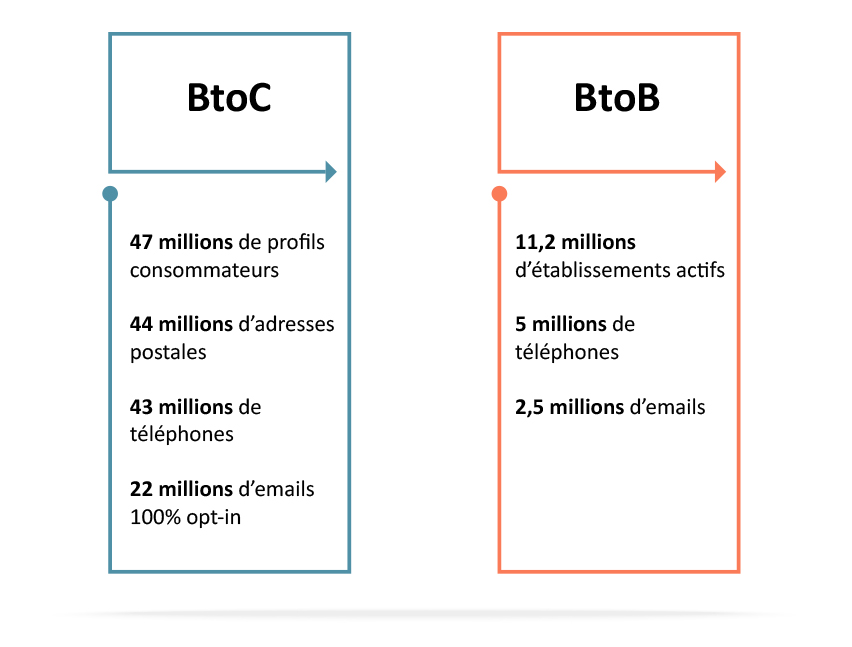 Quickly evaluate your potential
Map your key indicators: sectorization, customers, prospects, stores, competitors, penetration rate, etc.
Project points of interest to measure the attractiveness of a geographical area.
Modify or create your catchment areas.
Calculate your commercial potential and market share.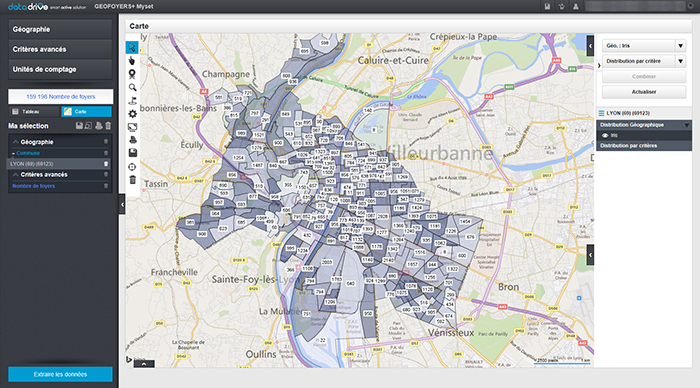 Analyze your customers in a few clicks
Import your customer databases and discover their profiles:

BtoB

: legal category, number of employees, activity, actual or estimated turnover etc.

BtoC

: age group, wealth index, gender, owners vs. tenants etc.
Geolocate your customers on a map to understand where they come from.
Download the contact details of look-a-like profiles
The 4 major advantages of the data drive® solution
1

Unlimited access to data capital: 45 million consumer profiles and 11 million business profiles.

2

Ease-of-use: Target your potentials effectively in just a few clicks.

3

Immediate availability: Real-time counting and data extraction.

4

Secure multi-user interface: Save your recurring queries and build the file format that suits you best.
Manage your business and your network with the datadrive® solution
The SaaS solution that embeds IDAIA Group's data power and mapping intelligence
Discover datadrive®
Facilitate your decision-making processes thanks to data
01 44 51 66 99
Cost of a local call