About
The client
A French leader in the heating and water heating market was specialized in the field of thermal comfort solutions.
Our client's slogan was "Confort à la Française" (French comfort), and more than 90% of its products are made in France.
The Client's request
Have a better knowledge of their contacts, i.e. all the people who have shown an interest in their products and to be able to draw up a consumer profile for different product families.
The challenge was to develop a highly targeted, relevant and effective prospecting strategy.
"
Knowing who your customers really are is an essential step to be able to launch effective and relevant marketing actions both in terms of loyalty and prospecting. To really know your clients is to really meet your prospects.
For the record...
The company sold and installed its products only through a network of professionals; as a result, the end customer (the individual) was not necessarily easy to identify. Our client wanted to make itself better known but above all to really discover its buyers.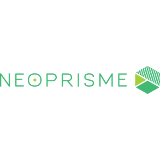 "Know your customers to get closer to your prospects": The second goal was to have contact details for prospects with characteristics similar to existing customers (look-alike strategy) and adopt a relevant targeted prospecting strategy.
The Neoprisme® typology was therefore the starting point for the whole project with a fundamental question: who are my consumers really?
By going through our client's contacts databases and looking at the 54 portraits of the French population, we were able to highlight the real profiles of consumers for the different targeted product families. Once this customer segmentation was completed, as a major data provider, we provided a targeted base of prospect contact details with a profile similar to the brand's customers.
The creative teams then took over the creation and implementation of the digital prospecting system, doing so in liaison with a marketing operation carried out by the client.
A global project that mobilized the IDAIA Group's 4 areas of expertise: data, customer knowledge, branding/digital and Activation.
Actions implemented
The starting point of the collaboration was Customer Knowledge. Our client entrusted us with its contacts database and our experts created a Neoprisme® typology.

An extremely precise analysis enabled us to identify distinct consumer profiles for different product families.

Once this customer segmentation was carried out, a "look alike" prospecting strategy was developed for the product families chosen by the client.

IDAIA carefully selected a contact base of prospects with a profile similar to the customers returned by the Neoprism® typology (approximately 40,000 emails).

A digital prospecting system was then set up by our creative teams: emailing with a fun competition.

We also handled the routing of the emailing campaign. A detailed reporting by target and an overall debriefing of the entire campaign was presented to our client.
In summary
Our client called on the IDAIA Group to:
Improving customer knowledge

Creation of customer segmentations

One-to-one prospecting strategy

Delivery of a look-alike prospect contact base

Design of targeted digital mechanics

Routing of the emailing campaign
Result
Thanks to this Customer Knowledge approach, our client was able to make significant improvements to its CRM!