About
The Client
Expert Fenêtre is a national network of freelancers who have been providing advice, sales and installation of products for 15 years to support individuals and professionals in their renovation projects.
Its commercial network is made up of members who are suppliers chosen for their know-how, their mastery of customization and the quality of their products. The company increased its balance sheet total by 28.78% between 2015 and 2016.
The Client's request
Assess the potential of geographical areas and optimize commercial sectorization in real time during business meetings. Provide the databases for the prospecting campaigns of their members.
"
Datadrive® reinforces our animation dynamics and enables us to quickly carry out "live" market research among our members, as well as studies on the implementation of new stores. In parallel, we set up targeted BtoC and BtoB prospecting campaigns thanks to the rapid extraction of segmented databases. Our recruitment process is more efficient as we demonstrate the relevance of the catchment areas to our future members.
For the record...
Constantly prospecting for new consultants, suppliers and customers, Expert Fenêtre was looking for a turnkey solution capable of responding to its problems in both BtoB and BtoC, with a high level of reactivity.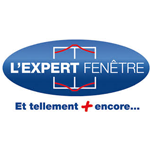 With datadrive®, we support them in all their needs, including commercial sectorization. Mapping allows to project the opportunities of a new area to evaluate "live" the potentials. While unlimited access to the data capital of the IDAIA Group, the richest and most qualified on the market, gives it the possibility to immediately download contacts to help members in their marketing actions.
Actions implemented
In self-service and immediate download datadrive® offers more than 45 million consumer contacts and more than 11 million company profiles, a real asset for prospecting data extraction for each catchment area.

Mapping enables potential studies to be carried out by geographical sector in order to make quick decisions regarding the establishment of new partner stores.

The multi-user interface allows each sales person to manage their presentations and data extraction.

Users can edit their results in tables and graphs automatically from their datadrive® interface.
In summary
Expert Fenêtre uses datadrive® to:
Geo-targeting of independent carpentry retailers

Download of prospect contact data

Potential study by geographical sector

Simulation of sales achievable on a candidate's sector

Validation of a promising location
Result
A dynamic network thanks to real-time decision making!